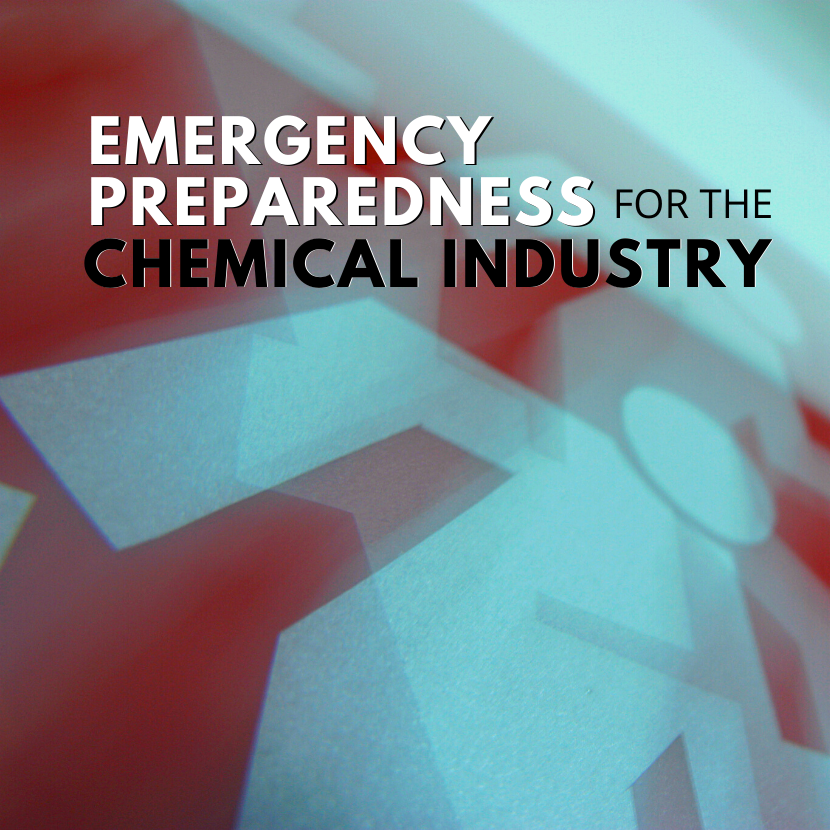 Are you prepared for an emergency? As we enter another National Safety Month, I thought it fitting to discuss how the chemical industry prepares for emergencies and unforeseen circumstances due to natural, human-caused, or technological hazards.
Each of us has an emergency plan for our household involving the safety of our family, an evacuation plan, lines of communication, and even recovery. Industrial plants and facilities take emergency planning to a much deeper level. We will discuss the components of an Emergency Response Plan and hopefully trigger a discussion about disasters that you may have never considered.
The first step in preparation, which happens long before an emergency, is risk assessment. Have you identified potential emergency situations?
Natural Hazards: Planning for a response to natural hazards include those related to geographical location and local weather patterns. As we have recently learned, the risk associated with disease promulgation should also be considered.
Human-Caused Events: Human error is inevitable and should be minimized through engineered or administrative controls. Although it may be easy to dismiss, intentional human acts of destruction should also be reviewed.
Technological Hazards: Sometimes, systems fail. Consideration should be given to utility failure or disruption of services.
Risk assessment and emergency planning begin with the design of the site and safety systems.
Engineering includes multiple layers of safety to prevent process upsets. Industry standards are used for building dikes around large tanks to keep floodwaters out or contain tank contents. Tall structures are designed to withstand hurricane-force winds or the added weight of snow. Electrical equipment is located above flood zones. Safe havens are provided. Site security, physical and cyber, protects against deliberate acts. Backup generator power is provided in the event of electrical failure. These are just a few protective measures taken before an emergency happens.
When a disaster strikes, reaction time is critical. Written emergency plans with step-by-step actions should be in place for different types of scenarios. The response is different when the event is predictable versus unpredictable. The plans should cover when a response is confined to the site versus when the local community is affected. Drills must be conducted regularly. Action plans should include local government leaders and first responders. Personnel specific actions should also be included with pertinent contact information to ensure the surrounding communities are protected and informed.
When a disaster is anticipated, such as impending severe weather, chemical operations are cut back or shut down completely. The process is slow and controlled to ensure the safety of personnel and to minimize emissions. Tank contents are emptied, and inventories reduced. Non-essential personnel are sent home, with only a small crew on-site to monitor the facility. They are in constant communication with management and emergency responders.
Emergency plans for chemical facilities are different when the event is unpredictable – alarms will alert personnel and nearby communities, and immediate shelter-in-place orders may be given. Trained first responders will react quickly, whether it is a practiced response to the quick onset of an upset condition or promptly giving first aid. Although no one wants to experience this type of emergency, preparation is the best defense.
The emergency plan does not stop at the response. It should include recovery planning. Once the disaster threat has subsided, coming back online may take days or weeks, including securing the facility and inspecting for damage; clearing debris from the facility; checking equipment for leaks; complying with OSHA standards before personnel return to work. If the damage is widespread in an area, the start-up cannot begin until the industry infrastructure is in place. Before a disaster, identifying a response team to assess, clean-up, and make temporary repairs after a disaster is critical to minimizing downtime or further damage. The return to service is closely monitored until normal operations are resumed.
The chemical industry is prepared to keep its employees and the community safe. The method is an emergency response plan covering risk assessment, disaster response planning, communication, and recovery. Is your emergency plan up to par? Please contact the engineers and safety experts at Adley Services for a Risk Assessment and Emergency Plan review.
References:
https://blog.americanchemistry.com/2017/08/chemical-industry-prepared-for-new-storm-heading-to-u-s-gulf-coast/
https://blog.americanchemistry.com/2018/09/chemical-industry-keeps-a-weather-eye-on-hurricane-preparedness/
https://www.ready.gov/risk-assessment