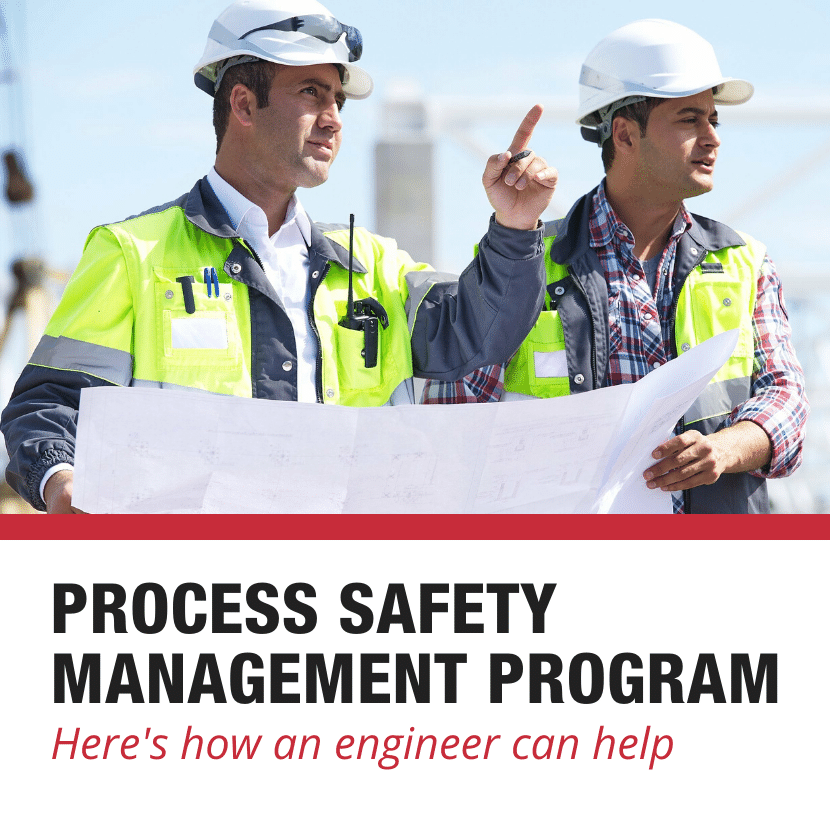 Have you ever asked, "Why do I need a Consulting Engineer to Help with my PSM program?"
PSM compliance is no easy task. I commend all those professionals who keep the public, the workers, and the environment safe. We truly are essential! PSM is not the job of one person; it takes a team. Do you handle Process Safety Management (PSM) compliance internally? Have you ever dismissed using a consulting engineering firm to assist with your Risk Management Plan (RMP)? Read below to find out how you can save time and money with OSHA and EPA compliance.
Hiring a consulting engineer to assist with PSM and RMP compliance can benefit your organization. Let us discuss a few doubts about using consulting engineers, such as Adley Services, for PSM compliance.
Doubt #1: No one knows my process better than me.
Correct! I totally agree. No one knows your process better than you. But Adley Services knows PSM. Process Safety is our business. We understand the aspects of PSM compliance. We are immersed in PSM compliance on a daily basis. We can provide guidance on how to implement PSM better. While you may only interact with some aspects once every 5-year cycle, we are always working on the 14 elements. As engineers, we are trained in design, which complements our understanding of process safety with your process operation knowledge.
Doubt #2: We have always done PSM compliance in-house.
Consulting engineers share knowledge gained from experiences with other clients and industries. Adley Services works across the US with hazardous chemicals in numerous sectors, including oil and gas, refineries and chemical plants, manufacturing, food processing, and more. We can help you identify easier ways to stay in compliance. We can bring awareness to unrecognized risks or gaps. We can help implement industry best practices. We offer a fresh set of technical eyes that help improve your process.
Doubt #3: I am too busy to manage a consultant.
With the right engineering consultant, like Adley Services, you should have more time to conduct your regular duties. Let us handle the PSM tasks that take you away from your daily routine. Efficiency comes with assigning tasks that are outside of your comfort zone. For example, if you are unsure how to begin to tackle your upcoming PHA, hire Adley Services to facilitate it. We assist in gathering information, setting up the analysis, conducting the meeting, and preparing the report. Your team participates, but the unknowns are eliminated. Our goal is to make your job easier and safer.
Doubt #4: I already have a safety consultant.
Engineering knowledge provides a deeper understanding of the reasoning behind process safety and managing risk. Design basis and engineered controls are the most reliable barrier against risk. Ensure your team is comprised of a strong technical background (even if from a third-party engineer), operational excellence, and a passion for safety. You may not be aware that safety consultants and engineering consultants are similarly priced.
Doubt #5: I could not afford a third-party engineering consultant.
I think you will be surprised. Adley Services works with every size organization from multi-national companies to small-town businesses. Services are scaled based on need. Efficiencies gained by using consulting engineers for PSM come from higher operational uptimes from better maintenance planning, increased regulatory compliance, and reduced staff stress levels by limiting additional workload burden. You can rest easy knowing that engineers with technical knowledge and genuine appreciation for safety are on your side.
If you have never considered using a consulting engineer or dismissed the thought because of reservations, call us at 713-258-7770 to discuss how Adley Services can make your process more efficient, safer, and more profitable.