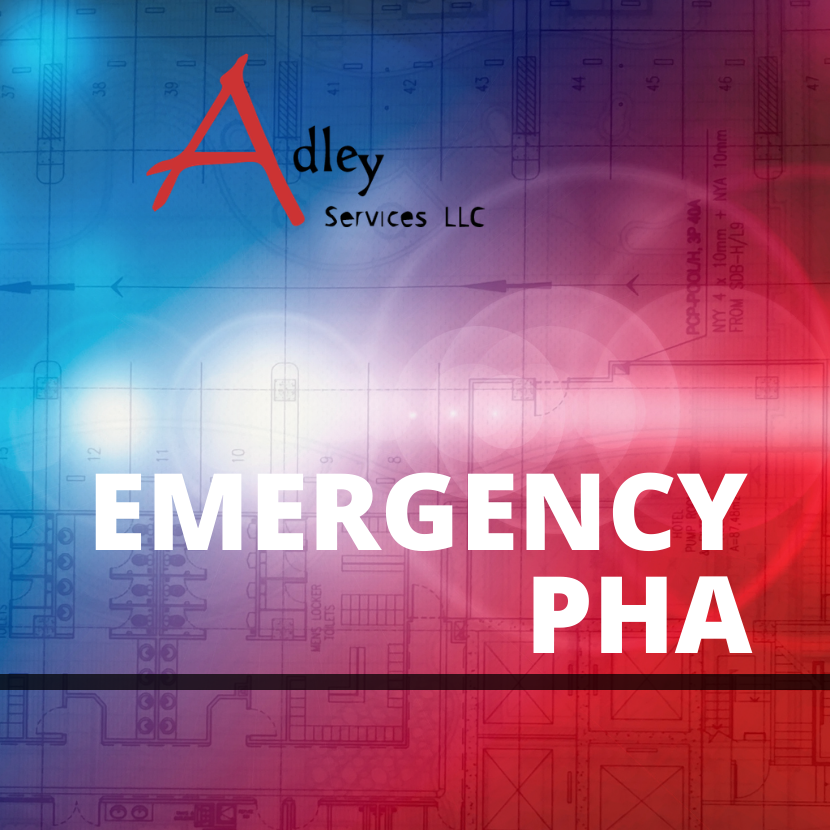 Need an emergency PHA? Overdue on your PHA with an audit looming? Missed your 5-year revalidation deadline? Whatever the reason your PHA is needed, we can help you get it done…fast.
---
Items needed to get started on your Process Hazard Analysis (PHA):
Most recent PHA report for the PSM process, including drawings used during the PHA, recommendations, close-out actions. Include Previous PHA recommendations at a minimum.
Current Process Safety Information, such as P&IDs, facility layout. The team should be able to access procedures or other info related to the PSM process during the PHA if needed.
MOCs related to the PSM process in the past five years.
Incidents and Accidents related to the PSM process in the past five years or related to a similar process at another location.
Guidance on preferred PHA methodology, if there is a preference. If unknown, Adley will suggest a method.
We can start the PHA 24 hours after drawings are received or as early as the next business day if received before lunch.
Zero travel costs with Remote PHA
What you get with Adley:
Technical eyes on your PHA – We are engineers who also facilitate PHAs.
Half the hassle – We will guarantee the PHA will run efficiently because of our preparation.
A safer process – We use our knowledge of similar procedures to ensure you follow your industry's standard protocol.
PHA completed – We promise to issue your report within three business days after the meeting.
Budget-friendly – We promise to remain competitive with our pricing.
What you provide:
Provide the items listed above.
Engineering and Operations participation during the PHA meeting (but we promise to make it fun and use your time efficiently).
That's It. It really is that simple.

About Adley Services
With more than 20 years in the industry, Adley is your full-service engineering solution provider. We can be your trusted partner on large, multi-discipline projects. We can also be your one-stop-shop for smaller tasks that require an engineering review. Adley Services is dedicated to earning your trust on every project, regardless of the size or scope.